Historic Christian Faith in the modern world
Week 1:
How the Christian Faith has done the MOST GOOD in the history of the world
The Christian Faith has a RICH HISTORY from which we can draw strength
Week 2:
Foundation of Faith:
That He exists
That He is Good
We can trust His plan for us
Week 3:
The problem with us and the solution in Jesus
Today, let's talk about an idea that our culture is OBSESSED over…
LOVE
First, let me show you a very disturbing picture…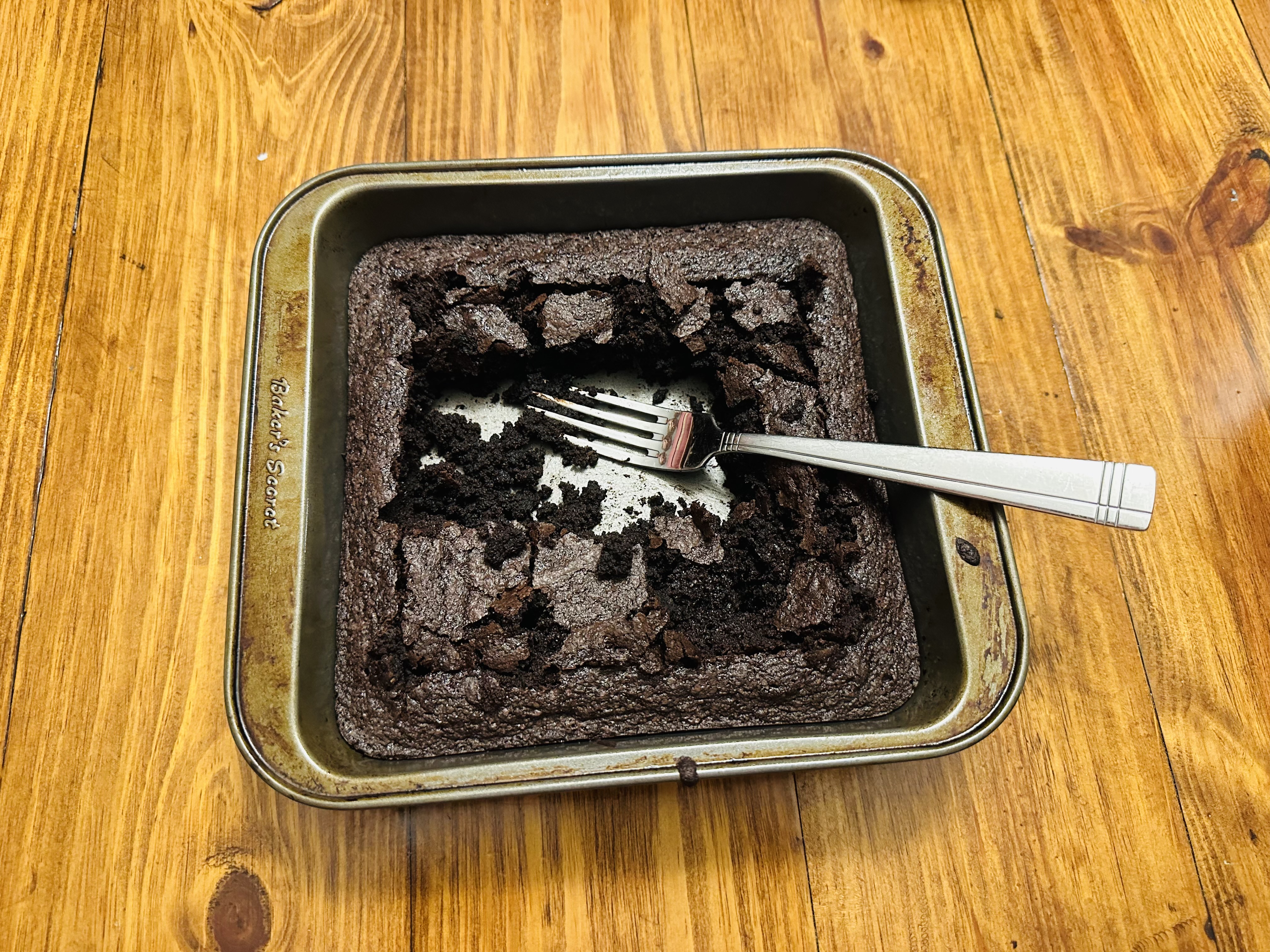 Brownie pan with the center eaten out
What wicked person does that and leaves the burnt edges for everyone else!?
This is wrong because the BEST PARTS are in the center
The slightly under-baked gooey part
We need to clarify what LOVE really is
Love is a BIG idea
Bible talks about love a lot
Too much to go over today
Let's just try and get the BIG IDEA
Let's ask so important questions to get to the CENTER of what love really is
1: What is love?
To understand something, you have to understand its creator
God is the creator of all things, so what is God?
God is:
Set Apart/unique
Holy
God is Truth
A consuming fire
A Warrior
A Protector
Good
Compassionate and gracious
Forgiving
Then we get to John…
1 John 4:16
God is love, and whoever abides in love abides in God, and God abides in him.
God IS love
Everything that is true love comes from God
Anything that is not from God is not love
God OWNES love
He designed it
He describes it
He gives it life
Love can only be what he desires it to be
When it comes to CHRISTIAN LOVE, our modern way of communicating does not do justice
Christian Love is Sacrificial love
Ephesians 5:1-2
1 Therefore, be imitators of God, as dearly loved children,
2 and walk in love, as Christ also loved us and gave himself for us, a sacrificial and fragrant offering to God.
The CENTER of Christian love is SACRIFICE
Sacrifice:
To give up, give over, or suffer hard for the benefit of another
This means that Christian/Biblical Love is NOT…
1: Infatuation
2: Lust
3: Just a feeling
Based on emotions or emotional state
We can conclude this section this way…
At the center of the Christian faith is LOVE from a God who is love. And at the center of that love is a desire to sacrifice for the benefit of another
Now we know what love is
We can now ask the next question
2: How is love displayed?
Sacrificial love is a…
A decision
"Biblical love is a choice to do good for another person regardless of what we feel. It is a decision to compassionately and righteously pursue the betterment of another person. This is why you can even love your enemies according to Christ's command." — Tony Evans
Here is Jesus' teaching on how we should DECIDE to love
Luke 6
27 "But I say to you who listen: Love your enemies, do what is good to those who hate you, 28 bless those who curse you, pray for those who mistreat you. 29 If anyone hits you on the cheek, offer the other also. And if anyone takes away your coat, don't hold back your shirt either. 30 Give to everyone who asks you, and from someone who takes your things, don't ask for them back. 31 Just as you want others to do for you, do the same for them. 32 If you love those who love you, what credit is that to you? Even sinners love those who love them. 33 If you do what is good to those who are good to you, what credit is that to you? Even sinners do that. 34 And if you lend to those from whom you expect to receive, what credit is that to you? Even sinners lend to sinners to be repaid in full. 35 But love your enemies, do what is good, and lend, expecting nothing in return. Then your reward will be great, and you will be children of the Most High. For he is gracious to the ungrateful and evil. 36 Be merciful, just as your Father also is merciful.
Jesus gives some tough teaching here
Because we naturally want to choose what is best for OURSELVES
Sacrificial love is a decision to choose others OVER yourself
Paul helps us understand how to apply sacrificial love…
So one more time:
God is love
He called us to love like Him
Love is a decision to sacrifice for the GOOD of others
True love is sacrificial love
Ephesians 5:1-2
Therefore, be imitators of God, as dearly loved children, 2 and walk in love, as Christ also loved us and gave himself for us, a sacrificial and fragrant offering to God. 3 But sexual immorality and any impurity or greed should not even be heard of among you, as is proper for saints. 4 Obscene and foolish talking or crude joking are not suitable, but rather giving thanks. 5 For know and recognize this: Every sexually immoral or impure or greedy person, who is an idolater, does not have an inheritance in the kingdom of Christ and of God.
Why did Paul give these examples?
He is trying to show us things that are NOT sacrificial love. They are:
Lust
Selfishness
Talk that leads to nonsense or harm
This is in DIRECT confrontation with our norms:
SEX = Love
Try before you buy
Love is Love
Love can take any form
Funny how we always want to attach love to sex
Self Love
Unloving language
Cursing
Talking about others
Being hateful through language
Boasting/arrogance
These are not LOVE that is from GOD, so THEY ARE NOT LOVE
God has given standards and directions to what sacrificial love is to look like
Stepping outside of God's GOOD DESIGN is NOT loving, no matter how it makes you feel or who you think you love
1 Corinthians 13:4-7
4 Love is patient, love is kind. Love does not envy, is not boastful, is not arrogant, 5 is not rude, is not self-seeking, is not irritable, and does not keep a record of wrongs. 6 Love finds no joy in unrighteousness but rejoices in the truth. 7 It bears all things, believes all things, hopes all things, endures all things.
You are loved by a God who has sacrificed so much for every one of us
Jesus gave his life for you
He wants to: