Life Hacks || Favoritism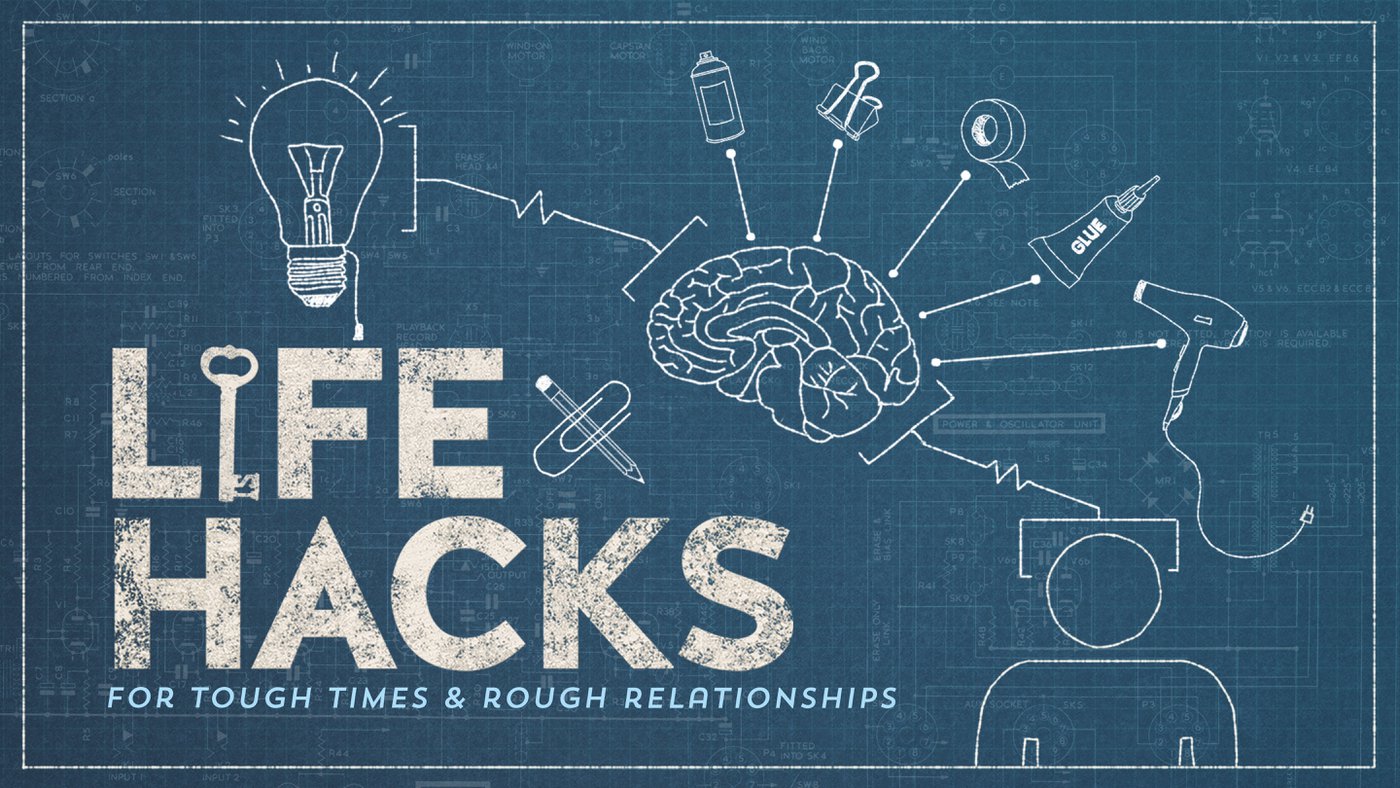 Conditioned to judge someone based on appearance
That's called - Favoritism - To make a judgement based on appearance
That thinking is not godly, it's the way the world thinks, James says...
James 1.27 NIV
Religion that God our Father accepts as pure and faultless is this...to keep oneself from being polluted by the world.
We are IN the world but not OF the world
We can't become polluted . James goes on to say...
James 2.1
...believers in our glorious Lord Jesus Christ must not show favoritism.
Suppose a man comes into your meeting wearing a gold ring and fine clothes...
and a poor man in filthy old clothes also comes in.
James 2.2-3
If you show special attention to the man wearing fine clothes and say, "Here's a good seat for you,"
James 2.1-4 NIV
...but say to the poor man, "You stand there" or "Sit on the floor by my feet," 4have you not...become judges with evil thoughts?
Greek word receiving the face'.
Make judgments on- physical appearance, social status or race.
Proverbs 3.27-28 NIV
Do not withhold good from those to whom it is due, when it is in your power to act...
Tell you a story from the life of David that illustrates this real well…1 Sam 25.2
I Samuel 25.2-3
Now there was a man...He was a very wealthy man with a thousand goats and three thousand sheep, which he was shearing...His name was Nabal, and his wife's name was Abigail. She was an intelligent and beautiful woman, but her husband...was harsh and evil in his dealings.
Well, David and his men were not too far away...
I Samuel 25.4-7
While David was in the wilderness, he heard that Nabal was shearing sheep. So David sent ten young men..."Go up to Nabal at Carmel. Greet him in my name and say to him, 'Long life to you, and peace to you and your house and to all that belongs to you. Now I hear that it is time for shearing.
I Samuel 25.8-9
When your shepherds were with us, we did not harass them, and nothing of theirs was missing the whole time they were in Carmel. ...Please give whatever you can afford to your servants and to your son David.'"
I Samuel 25.10-13
But Nabal asked them, "Who is David? Who is this son of Jesse? ...Why should I take my bread and water and the meat I have slaughtered...and give them to these men whose origin I do not know?" So David's men...relayed to him all these words.And David said..."Strap on your swords!"
I Samuel 25.14
...one of Nabal's young men informed Nabal's wife Abigail…"Now consider carefully what you must do, because disaster looms over our master and all his household…
200 loaves of bread - fig cakes - 5 butchered sheep - wine
Loads up everything and rides to meet David
I Samuel 25.20
Abigail came riding her donkey...she saw David and his men coming down toward her, and she met them.
I Samuel 25.23-26
Abigail...quickly got off the donkey, fell facedown, and bowed before him. "My lord should pay no attention to this worthless man Nabal... I, your servant, did not see my lord's young men whom you sent."
My husband is a dufus (27)
I Samuel 25.27-28
Now let this gift your servant has brought to my lord be given to the young men who follow you. Please forgive your servant's offense, for the LORD will surely make a lasting dynasty for my lord, because he fights the LORD's battles.
I Samuel 25.32-33
Then David said to Abigail, "Blessed be the LORD, the God of Israel, who sent you to meet me this day! Blessed is your discernment, and blessed are you...if you had not come quickly to meet me, then surely no male belonging to Nabal would have been left alive by morning light."
She saves his life…great wife!
She returned home, Nabal was drunk from celebrating, the next morning...
I Samuel 25.37-38
...his wife told him about these events, and his heart failed within him and he became like a stone. About ten days later, the LORD struck Nabal dead.
Withholding good cost him his life!
I Samuel 25.39-40
On hearing that Nabal was dead...David sent word to Abigail, asking for her in marriage. She arose, then bowed facedown and said, "Here is your maidservant, ready to serve and to wash the feet of my lord's servants."
Withholding good cost him his life and his wife!
Godly gives good and expects nothing - Jesus said...
Luke 6.33 NIV
...if you do good to those who are good to you, what credit is that to you? Even sinners do that.
Favoritism gives good to get good
Luke 6:35 ESV
But love your enemies, and do good, and lend, expecting nothing in return, and your reward will be great, and you will be sons of the Most High...
* Let someone merge
* Smile no matter what
* Let them get ahead of you in the check out
Luke 6:38 ESV
Give, and it will be given to you. Good measure, pressed down, shaken together, running over, will be put into your lap. For with the measure you use it will be measured back to you."
When we give to get it…We lose it
When we give not to get…We get it
Remember James said…we are...
James 1.27 NIV
...to keep oneself from being polluted by the world.
James 2.1
...believers in our glorious Lord Jesus Christ must not show favoritism.
Proverbs 3.27-28 NIV
Do not withhold good from those to whom it is due, when it is in your power to act...